Acorn Morris will be appearing at the following events: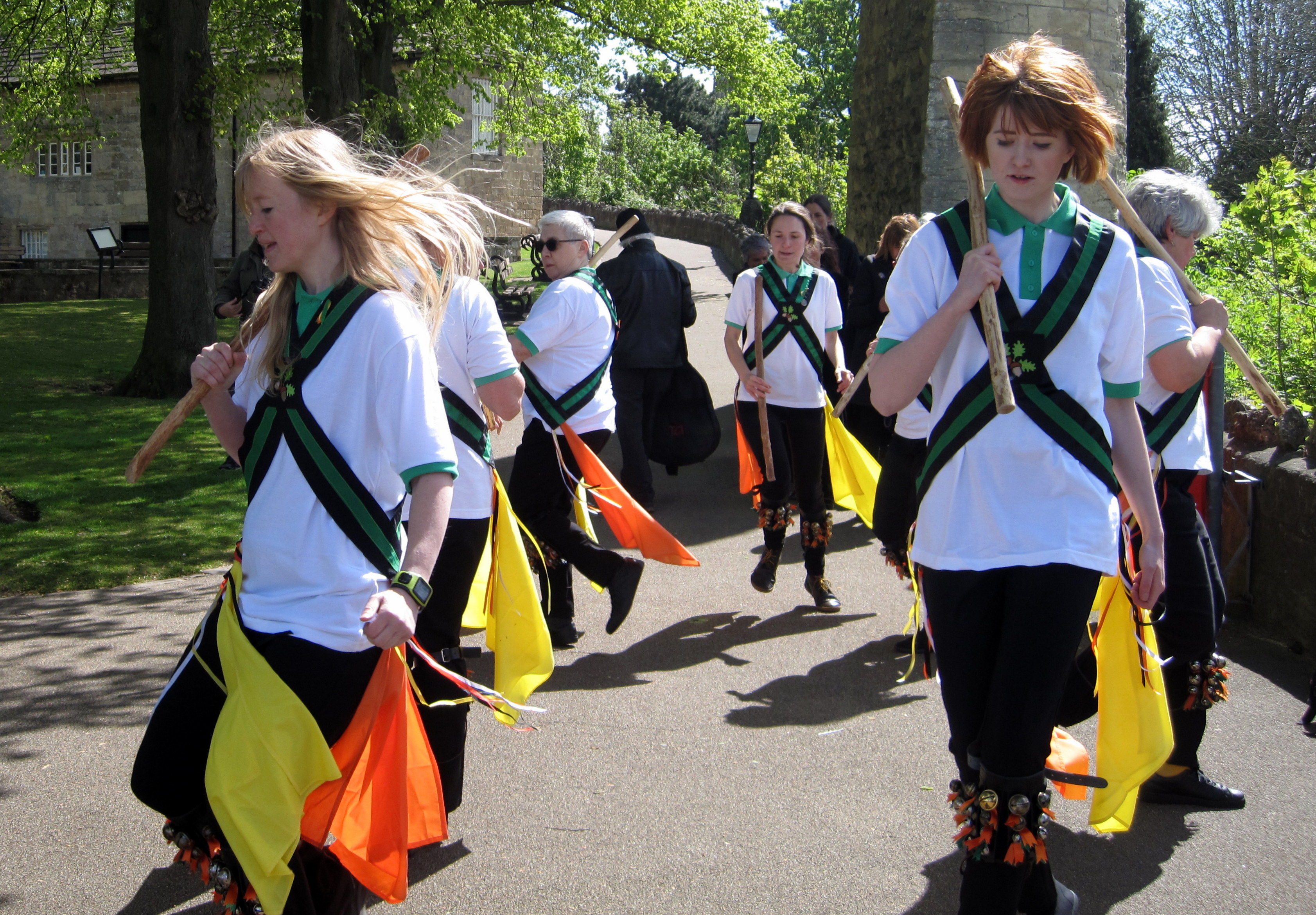 Sunday 6th January: New Year Dance-out with Ebor Morris
Saturday 29th June: Session with North Yorkshire Scouts
7th-8th September: York Festival of Traditional Dance
Wed. evenings June-August: York City centre
weather & holidays permitting.
A great beginning to the year - and the sun shone!
Wednesday 13th February: session with Acomb Cubs
Wednesday 1st May: sessions with Copmanthorpe Cubs & visiting Scottish school children!
Saturday 1st June: Easingwold & District Lions Summer Fair
A little noisy but enjoyed by all!
Saturday 2nd June: Wass Open Gardens
Saturday 4th May: Hornbeam Molly Day of Dance, Knaresborough
Saturday 13th July: Dalton Village Summer Fair
Sunday 5th January: New Year Dance-out with Ebor Morris
2nd November: University of York Folk Festival
Both sessions went very well with everyone joining in
Great day meeting old friends & new. Not the warmest of May days but the rain held off!
Another good day out and it didn't rain this year!
Audience and cakes as good as ever!
The hottest day of the year and on grass but enjoyed by all
Good crowd and great tombola!
Great weekend with old friends & new. Well done Ebor.
Saturday 28th September: Fox Inn, Holgate - Folk Weekend
Again the weather was with us - it's been a good year!
Who mentioned the weather for the year?! Great dancing & enthusiasm from all the teams - shame about the rain.